Meet the team
With a team of bachelor and master students from the University of Amsterdam, we program robots to play football by themselves. With these robots we compete in competitions around the whole world. By programming them in advance, we let them see with their cameras, hear with their microphones and communicate with their wifi capabilities to remove the need for a human controller.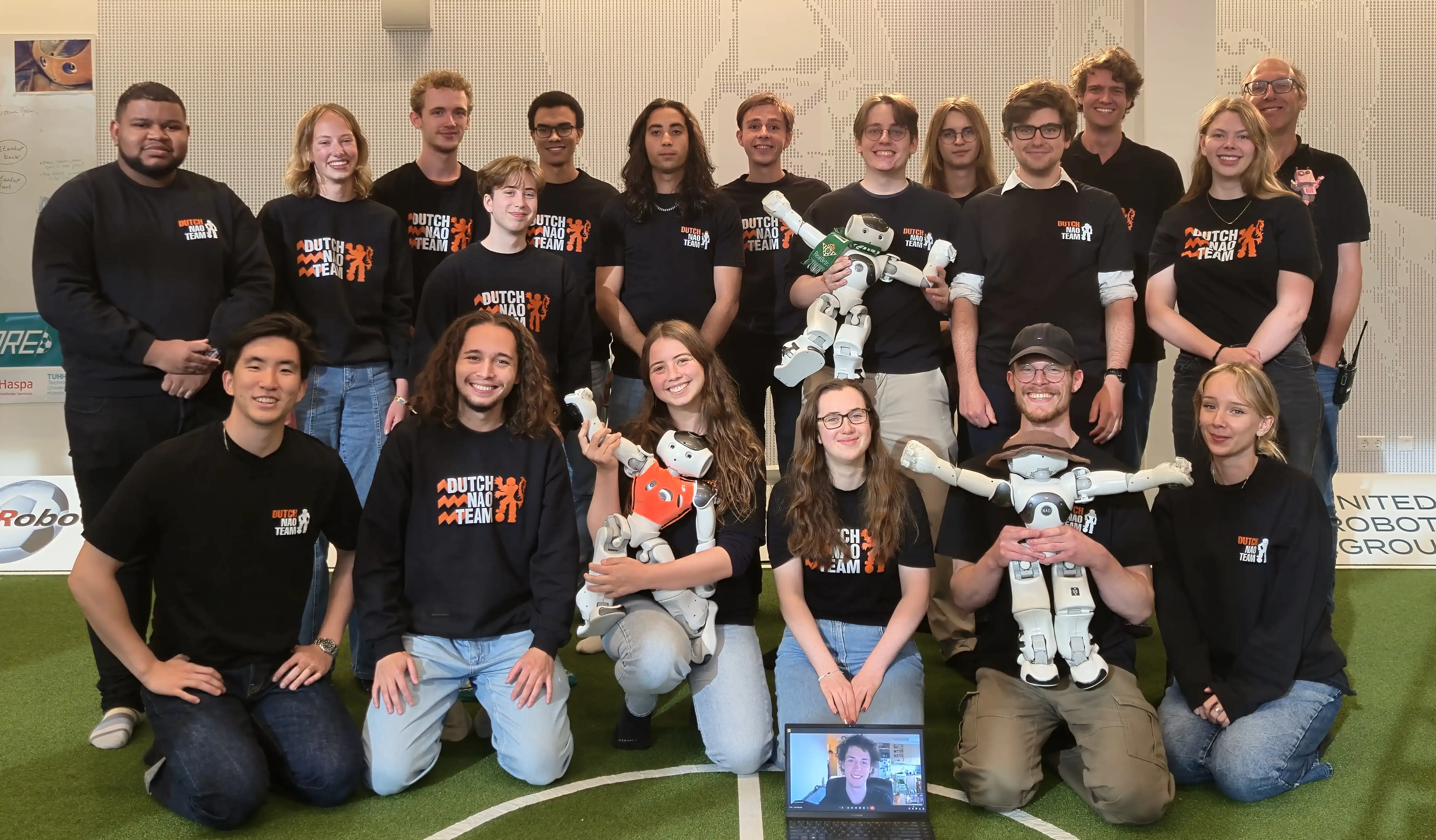 Our activities
Workshops
We're not only able to show what a robot can do, it is also possible to show you how to program them. Depending on age and experience we can give different workshops. Walk the robot where you want, say what you want and make new dances to perform.
Lectures
Do you want to know which techniques we use to make our robots autonomously play football, what's relevant in the current frontier of artificial intelligence and robotics or maybe even hear how robots will change the future? We gladly give a lectures on location or in our own lab.
Competition
Of course, we also compete in the RoboCup SPL and other competitions yearly! Our robots are put to the test by playing games against teams from around the world.
Want to join the crew, sponsor us, or have any other questions? Send us an email at info@dutchnaoteam.nl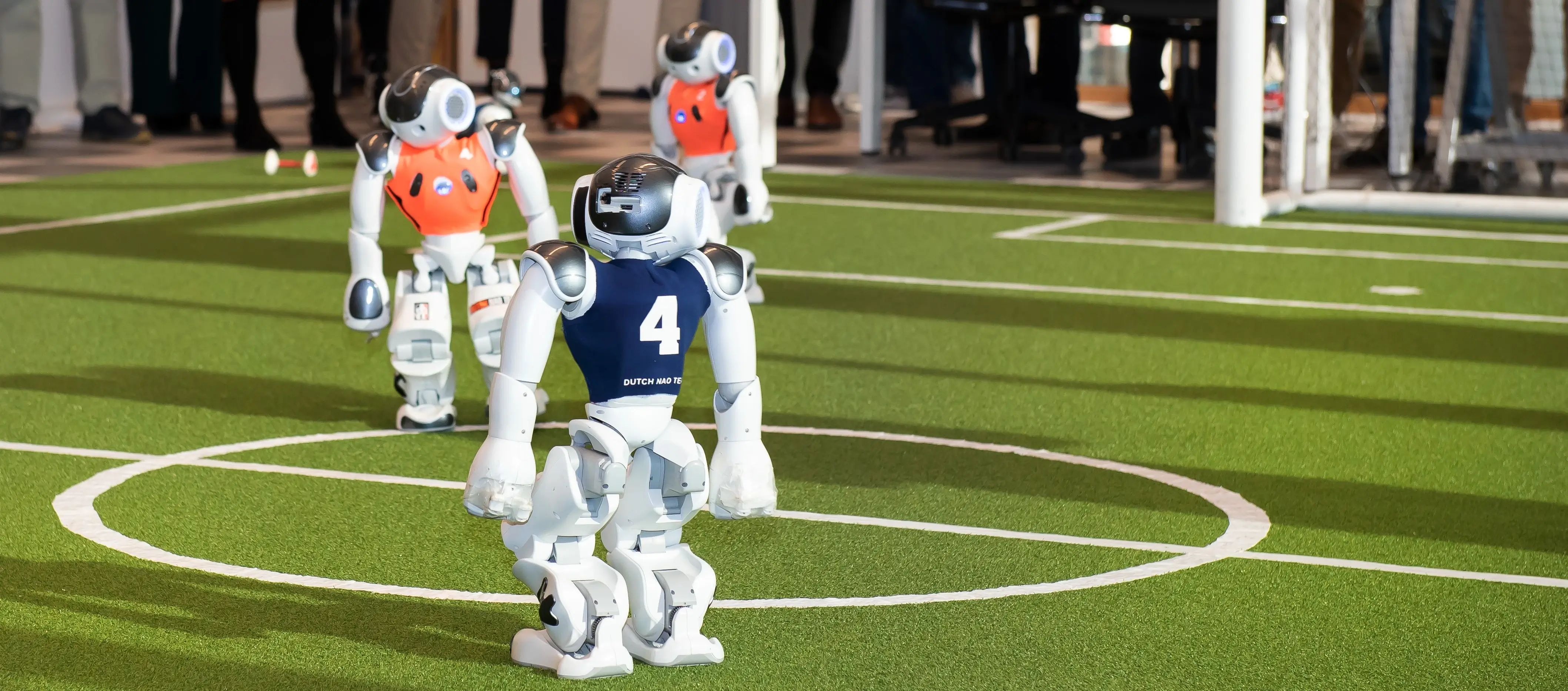 Made with love, robots
and Dr. Pepper - Dutch Nao Team 2023
ANBI